MACVPR Annual Conference
Registration will be available late summer 2018.
MACVPR organizes an annual meeting to inform attendees of vital information in the cardiac and pulmonary rehabilitation field. Speakers are selected to cover emerging topics and share their knowledge in their cardiovascular and pulmonary specialties. Past speakers have included but are not limited to, Pulmonologists, Cardiovascular and Thoracic Surgeons, Respiratory Therapists, leaders in the national organization, MAC and Noridian Liaisons and past AACVPR Presidents. In addition to the vast knowledge that is shared, the conference is also a great way to network with professionals from other programs around Montana and Wyoming.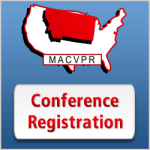 Meeting Vendors
A sincere thank you to all of our vendors. Without you, we would not be able to hold our annual conference. Thank you for your generous contributions!
Gold: ScottCare / Chanl Health

Silver: Better Body Fitness, American Heart Association, LSI, Pritikin ICR, Cardialine

2022 Conference Registration
Online Registration
We are now happy to offer online registration. Click Here to Register Online.
–>